In this Article, we will suggest how a wallpaper can be used in a lot of other ways beyond plain application on those bare walls
Living Room
If we don't prefer to wear simple plain color shirts in our daily lives then why walls should be left with just plain colors. Plain walls are just like a white bare canvass which has only its basic value but when an artist hands fill the canvass with colors, it become an Art piece. Wallpapers do the same, hanging paper on your walls adds instant personal style. Wall paper give a bare wall design statements of its own by adding the most boastful motif to the subtlest texture. Here an off white striped wall paper in perfect matching with flower base and table add style to otherwise a just simple wall
Stylish, creative cabinet
Add colors to your rather monotonous vintage cupboard or display cabinet by applying gorgeous floral designer wallpaper on its back surface. This can also help easy cleaning of inside space of cabinet or hiding imperfections in addition to create a sophisticated backdrop.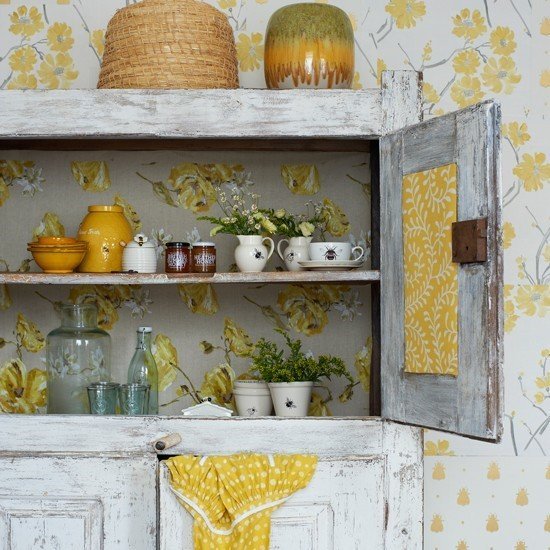 Wallpaper as Panels
Wall paper is not all about floor to ceiling installation, we can use individual piece of different wallpapers in some thematic manner. Refer the Pics to see how someone used his creative mind to treat that wallpaper as a piece of Art.  These pieces can also be framed and used as a panels mostly in a creative way to hide walls imperfection, dents or some behind object.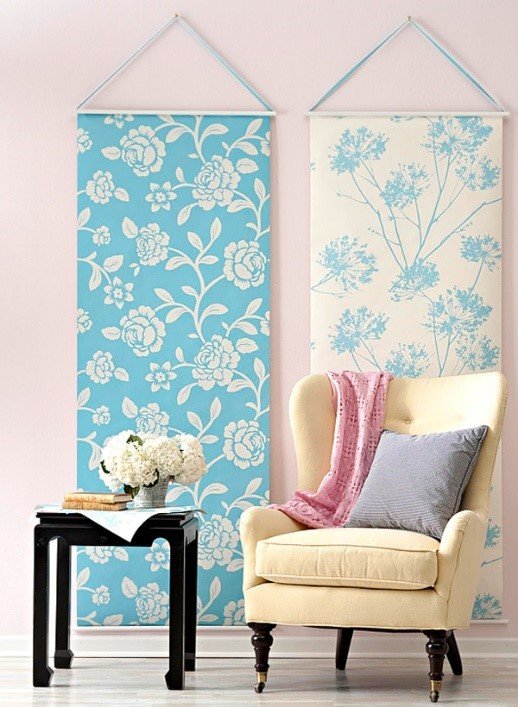 Bold Beauty
Pick a bold pattern for an eye-catching result. Here, a black-and-white Buddha print all over on wall give Bathroom a mystique touch.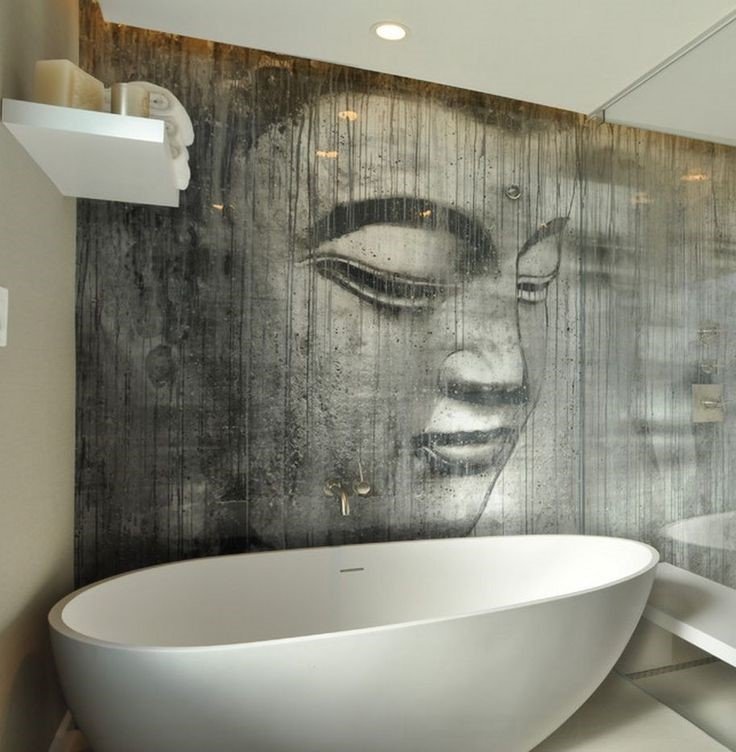 Red & Romantic
Another unconventional tip and may be little daring too, why not try wallpaper on ceiling instead of just walls, but make sure to select wallpaper design in correlation to adjoining walls treatment. Undue contrast can create confusion rather than harmony. Here a fabulous makeover to Kids Room by using the same theme over walls and ceilings.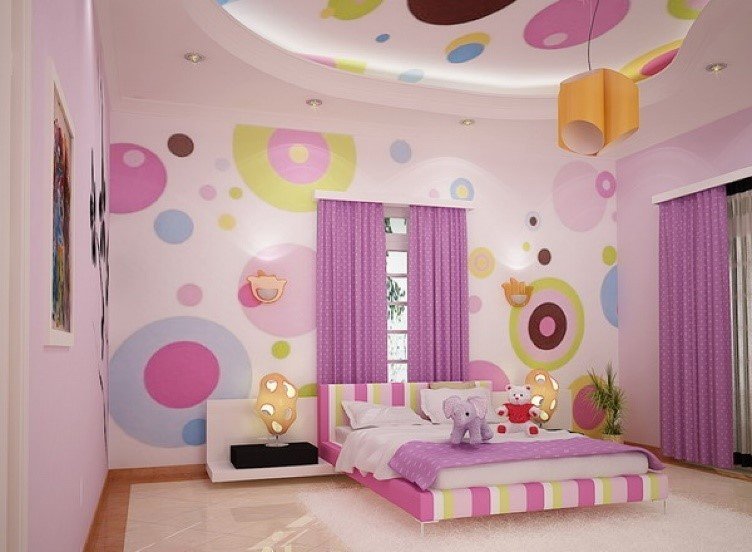 Easy Decor
See this Pic and think what grabbed your attention, if it is not a tiny piece of wallpaper nicely pasted on open shelf then what else. Now imagine open shelf without wallpaper application with that same white color, what you feel. So creativity is beyond limit and sometime it cost you just a penny but count a lot.