Your bathroom is the place that deserves to be good planned as well as stylish. Each part of it should look adorable. Especially, the feature wall of your bath area should be the most attractive part to look at. To add to its allure, a feature wall covered in mosaic tiles can provide your simple bathroom a much-needed lift. The back wall of bathtub and shower (placed side by side) in your bathroom can be fitted with tiles and the areas would look tied up together. Here are some creative ideas for your bathroom feature wall: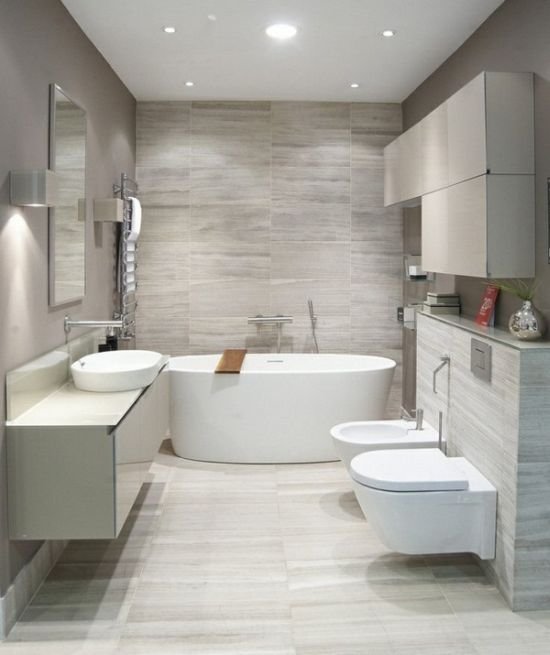 The Contemporary Style
Soft pastel shades and beige tones have been taken over by creams and peaches, over the past few years. The tiles in taupe or grey wall paint accompanied with white bath ware will let you have a clean and pared-back look for your bathroom feature wall.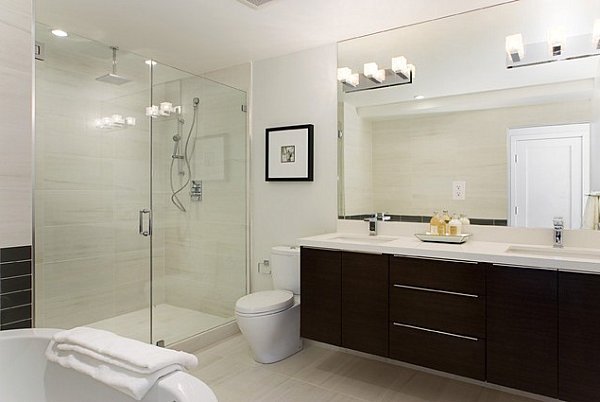 Let the Stone Speak
To give that industrial look to your bathroom, the exposed brick walls sitting at the heart of the bathroom can be used. You can simply install brick-effect wallpapers and coverings or stone slip tiles as a feature, and you are all set to bring heaps of character to your space.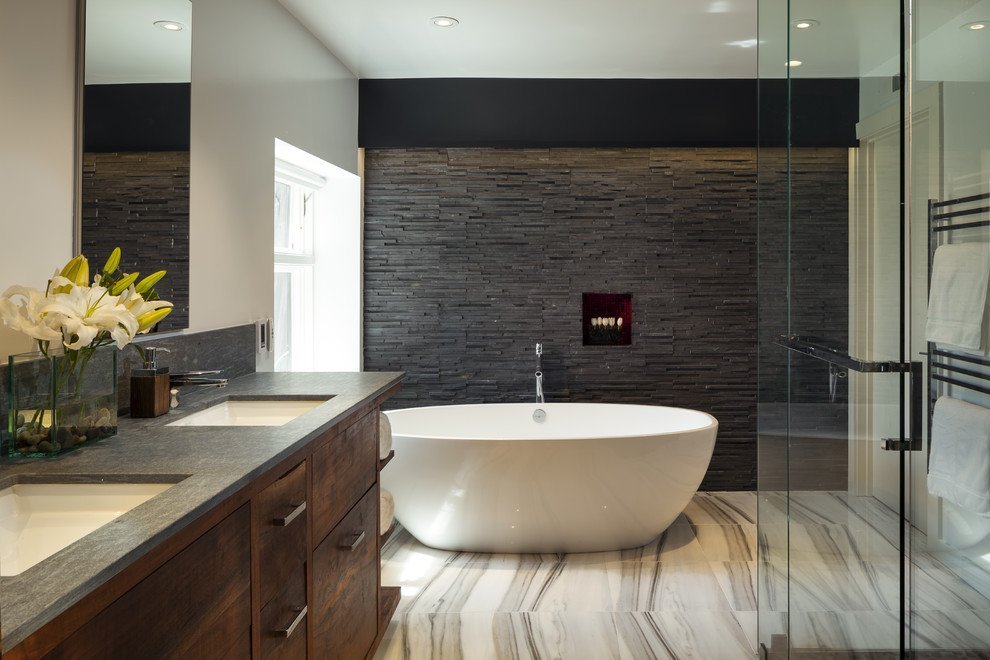 The Lake Look
The blue oceanic tiles placed on your bathroom feature wall, can give it a perfect lake look and to add to the simplicity, a sleek tub would be just perfect.

The White Vanity
Imagine your bathroom with every accessory in white and with a little more planning, you can add fixing blocks or wall frame where you plan to locate the towel rails. These can be hidden by wall tiling and sheeting and serve as strong anchor points where you can fix the towel rails.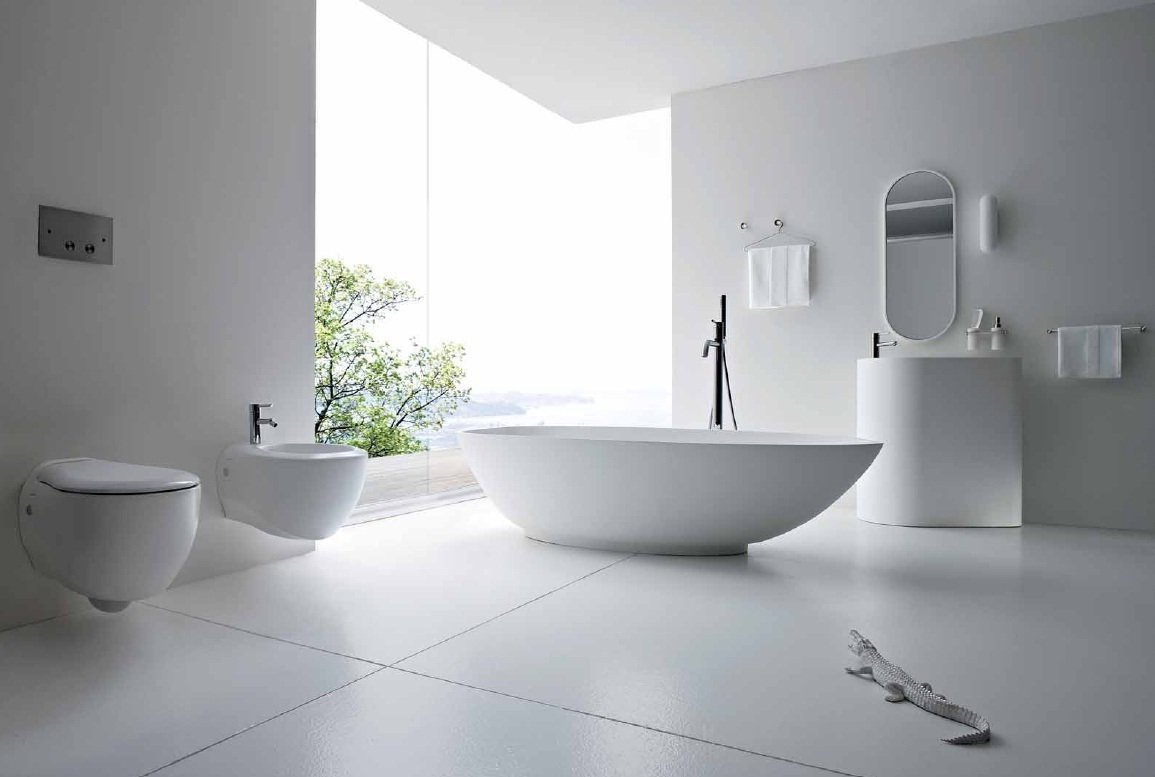 The 'Absolutely Modern' Look:
To get this 'modern' look, the wall-staggered tiles Waterworks polish can be used. The assets like sink and cabildo light can be used as well.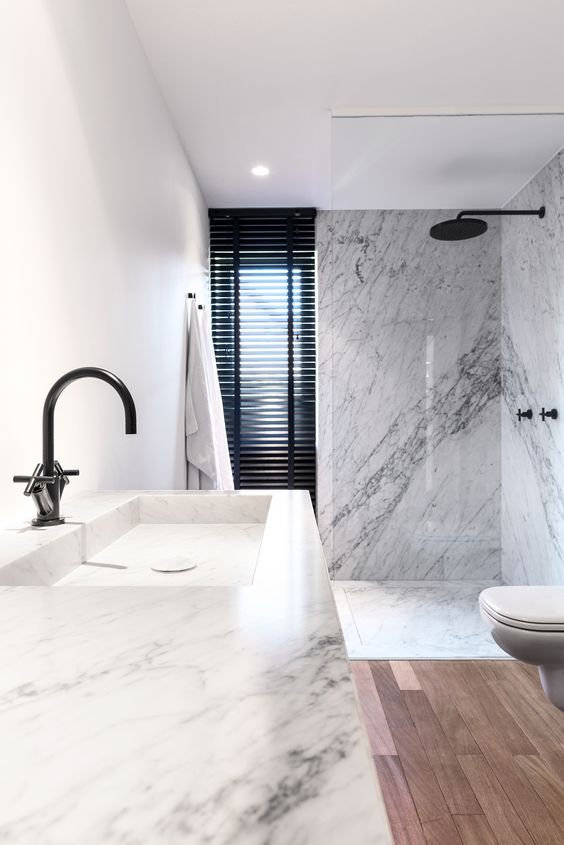 The Studio Look
The feature wall of your bathroom can be covered with a floor-to-ceiling mirror and the design trick will make your bath area look more spacious as well as open and the mirrored surface will get doubled like a striking feature wall.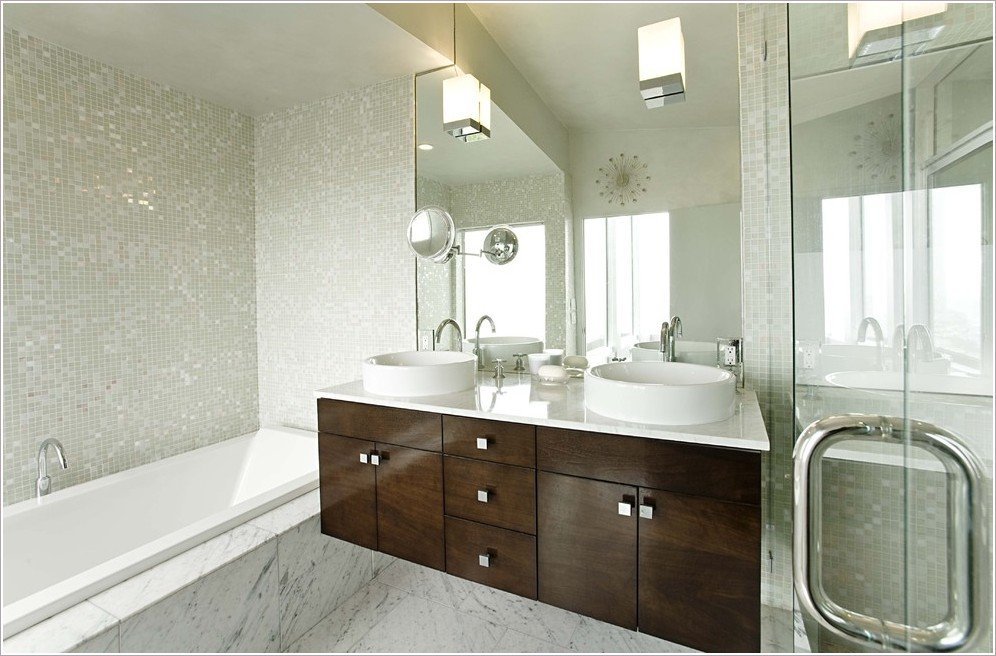 The Penthouse Style
A trendy door less shower with a vessel sink, mosaic tile, and white tile, all together on the feature wall can give your bath zone that classic penthouse look or you can say the bathroom of the penthouse.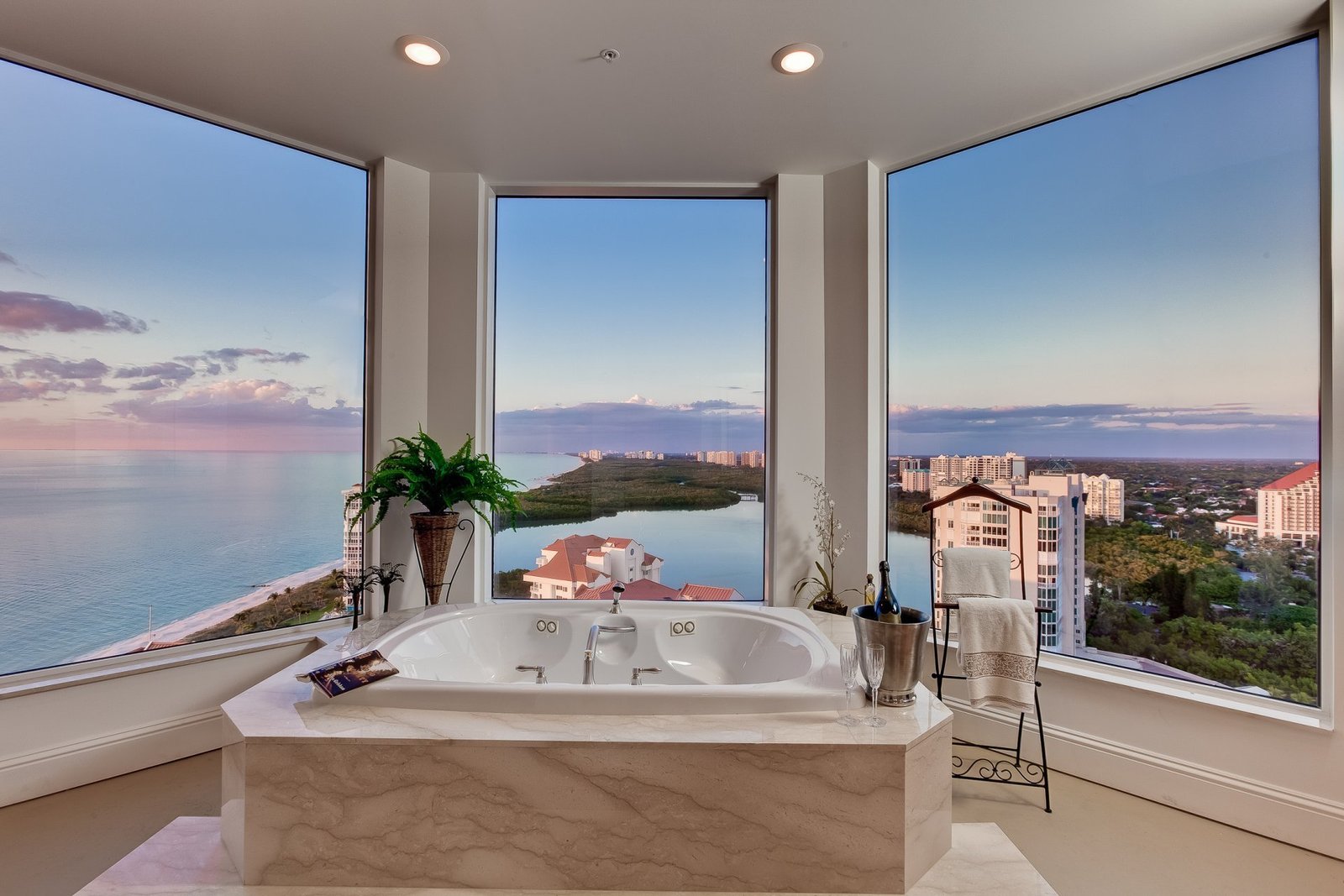 The Running Waterfalls
The silver-toned mosaic tiles placed directly under the skylight provides an impression of a slowly running waterfall and this impression can be installed on your bathroom feature wall.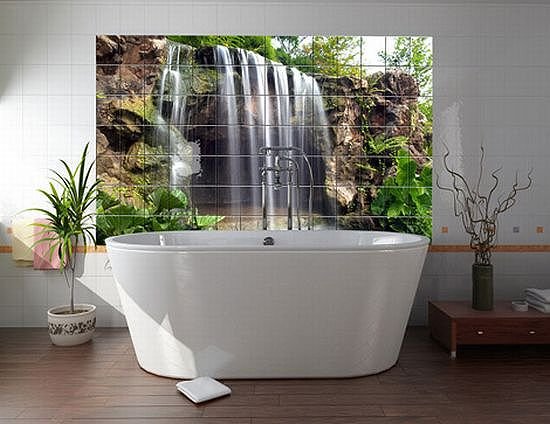 In order to get that amazing feature wall in your bathroom, all you need to do is select the best-suited style and bath accessories for your bath area. A wise choice and combining some of the ideas together can give your bathroom a classy and perfect look. Also, the more creative you be, the better bath zone you create in your house.
read for more Bathroom Ideas here how-to-give-bathroom-a-contemporary-makeover & how-to-make-a-fabulous-bathroom.